Become a Referral Partner
At Cash Flow Funding Solutions, we bring functional experience to small business entrepreneurs, creating executable winning financial strategies. We are passionate about always providing value in our services to clients and doing the right thing for the benefit of our clients.
Each year, a growing portion of our small business clients are referred to us by local professionals such as bank loan officers, accounting professionals, attorneys, and many others. At Cash Flow Funding Solutions, we value these referrals and your trust in us to treat your customers as our own. Once a referral is received, we always respond with the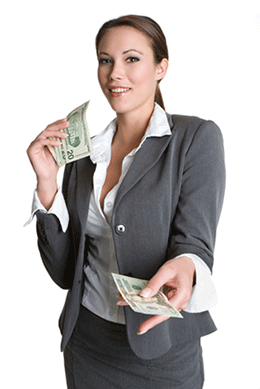 utmost professionalism and courtesy.
Types of Clients Referred to Us
Below are just a few of the types of clients referred to us by our professional partners.
CONSUMERS: Those needing a source of FAST CASH, often in emergency situations, for the Cash Out of an Owner-Financed Mortgage Note, Structured Settlement, Gaming Award, or similar contractual obligation.
PLAINTIFFS:

Those involved in pending litigation due to a wrongful death, product liability claim, or similar lawsuit and needing immediate cash for living expenses, education, mortgage payments, etc.

BENEFICIARIES:

Those in need of immediate cash and awaiting an inheritance that is being delayed by the slow probate system.

LOAN PARTICIPATIONS: Often a banking prospect or client requires "specialty" financing a traditional bank cannot provide. In many cases, Cash Flow Funding Solutions can provide the financial "catalyst" to get the deal done.
PROBLEM LOAN ACCOUNTS:

We specialize in assisting "special assets" officers in placing clients who are out of formula or may no longer meet their bank's strict lending guidelines.

NON-QUALIFIED CUSTOMERS: Often banks will have "good" customers who are unfortunately unqualified for traditional bank lending. Rather than strictly turning down valued customers, it is almost always best to help find a financial solution to their problem. In cases of asset-based finance, Cash Flow Funding Solutions can help.
CO-LENDER: In some cases, a qualified co-lender is required for asset-based finance in real estate transactions. Cash Flow Funding Solutions specializes in subordinations and deals requiring inter-creditor agreements.
Contact Us for a Confidential Consultation
If you would like to discuss a prospective referral in confidence, simply give us a call. We will be able to quickly ascertain whether our services can be beneficial before the actual referral.