Get a No-Obligation Quote, Apply for Financing, or Schedule a Teleconference
Cash Flow Funding Solutions is a recognized source of small business financing and an expert in providing ready alternatives for seeking lumps sum cash outs or mortgage notes, business notes, structured settlements, and other consumer contracts.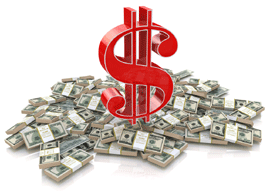 Can we assist your small business in accessing the cash and financing you require? Probably so! But the way to make certain is to request a no-obligation quotation, proposal or teleconference where you can speak with one of our courteous financing specialists about your specific needs. To schedule an appointment, simply complete our contact form. Once received, a member of our staff will contact you within 24 hours.
To receive a no-obligation quote and proposal, complete our form by clicking the appropriate "Quote Button" below.
MORTGAGE NOTE: Request a Fast Cash Quotation on a performing mortgage note on a residence, vacation property, or mobile home

BUSINESS NOTE:

Request a No-Obligation Quotation on a performing Seller Financed Business Note

STRUCTURED SETTLEMENT:

Request a FREE, No-Obligation Cash Out Proposal on a Structured Settlement

GAMING AWARD:

Request a FREE, No-Obligation Cash Out Proposal on a Lottery Jackpot Annuity or Vega-Style Gaming Award

INHERITANCE ADVANCE:

Request a No-Obligation Proposal for Advance Cash on a pending Inheritance tied up in Probate Court

LEGAL SETTLEMENT ADVANCE:

Request a Cash Advance Proposal for an anticipated Pending Personal Injury Award or similar Legal Action

BUSINESS FINANCE:

Complete our PDF Form to request a proposal for factoring, asset-based lending, merchant cash advance, etc.